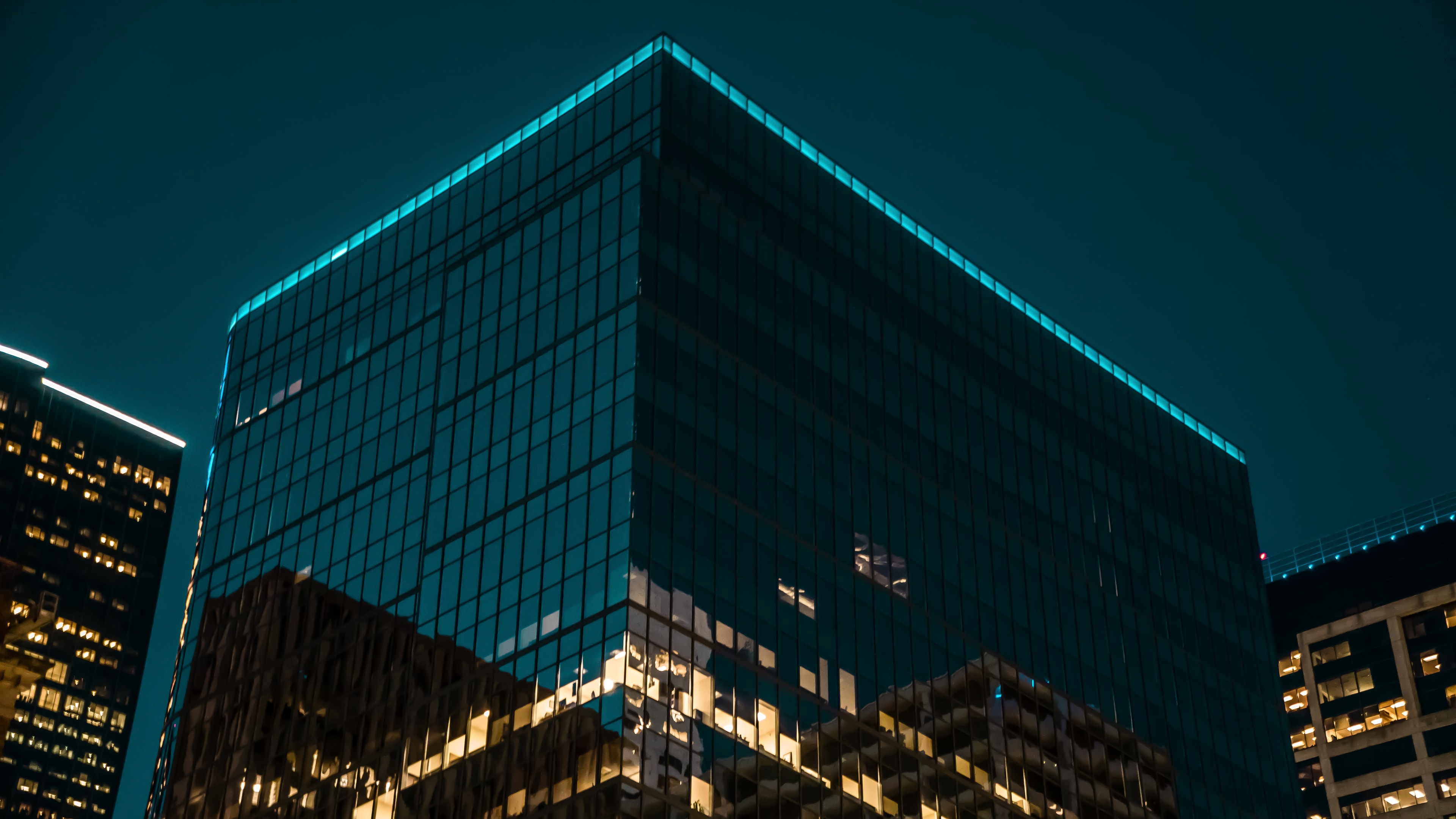 Keep

the

revenue

inhouse

–

while

offering

the

latest

ad

formats.
Are you a leading publisher? Make sure to stay in the forefront of the industry by offering your clients fast ad production and smooth delivery, using the latest ad formats. Discover our tools and services, and you'll benefit from keeping the revenue inhouse.
Trusted by leading vendors
Technical partnership.
With an extensive experience from the AdTech industry, we are your #1 one-stop-shop for ad technology – including setting up infrastructure, implementing new ad formats and maximizing your profit.
AdTech consulting.
Are you looking for someone who can solve complex digital challenges? Look no further. Our AdTech wizards are just a call away.
Creative management.
The benefits of working side by side with us? We supply you with tailored production and easy-to-use ad ops tools. Ready to develop some unique high-impact formats? Let's go!
Not offering the latest ad formats yet? We'll get you there.
Development of creative ad formats
Stay in the forefront of the ad publishing industry just got easy. Team up with us and develop unique premium formats for your customers.
Integrations and implementations
Want to start using a new trending format or a new technology? We'll help you implement or replace your ad management platforms.
Revenue management
Want to maximize the value of every impression and every visitor? We analyze, optimize and give advise following our business' best practice.
Commercial development
When performing commercial development in publishing environments, always consider editorial content – and the visitor.
Ad ops support
We are supporting ad ops- and development teams in complex creative set-ups, and while trouble shooting.
Header bidding
Make sure to maximize your revenue from programmatic sales by implementing logic for programmatic auctions. Need help? We'll get you there!
Strategic consultation
Need strategic consultancy for revenue and administration when setting up ad infrastructure on new sites and sections? Let's talk!
Premium ad formats
We're experts in unique formats and 3rd party solutions. Need help to integrate and fine tune your site for high-impact ad experiences?
Format development in MESS or Studio
Offer premium ad experiences.
Craving a blue ocean to swim in – with no competition? Let us create unique experiences customized for your site and audiences. How we do it? By combining our creativity and knowledge from publishing environments and ad management systems with our dynamic streaming- and distribution technology.
While integrated, we can also add self-service templates in our platforms Madington Studio or MESS. Our core business is production solutions, meaning that we can easily create seamless and quality assured ad experiences.
Madington Studio + integration
Production tool for high impact advertising.
Madington Studio is a self-service tool with built-in streaming for producing responsive high impact creatives. How about full-screen takeovers or top scrolls? Using our integrations on your site in combination with ads produced in Madington Studio, you can offer smooth production, keep revenue inhouse and give ad ops a smooth ride.
The delivered tags are quality assured in a standardized way, and you can also open up your inventory for programmatic deals. And best of all: It's easy to get started.
Madington

has

provided

us

with

valuable

and

efficient,

high-quality

AdTech

solutions.
Madington is an important commercial partner for us at TV2.no, and we benefit from their solutions daily. For several years, Madington has provided us with valuable and efficient, high-quality AdTech solutions. Not to mention, also award-winning.

Together, we were awarded Media Channel of the Year, for an advanced AdTech solution that we created for Samsung. Madington work proactively with our challenges and has made great impact on our commercial offer. We are very proud of our partnership, and we look forward for many years to come.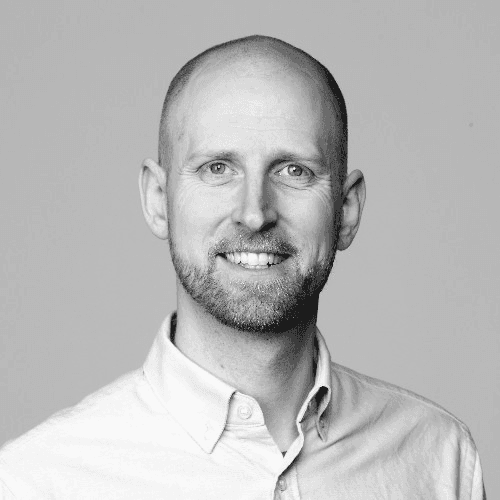 Pontus Bengtsson
Digital Sales Manager at TV2.no
All-new

ad

format:

Think

fullscreen.

Then

double

it.
We doubled the scroll height and the agencies and advertisers went crazy. The secret? User interaction where the potential customer is in full control – scrolling her way through the format. You are also able to combine branding and conversion in one high-impact ad unit – with 200% attention.
How to get started? We help you implement the format no matter what platform you operate from. To make it easy for your inhouse team, advertisers or agencies to produce double fullscreen at scale, we can create custom templates for you on any of our platforms. Not to mention: Selling this premium format with our Madington integration means that you keep more revenue inhouse.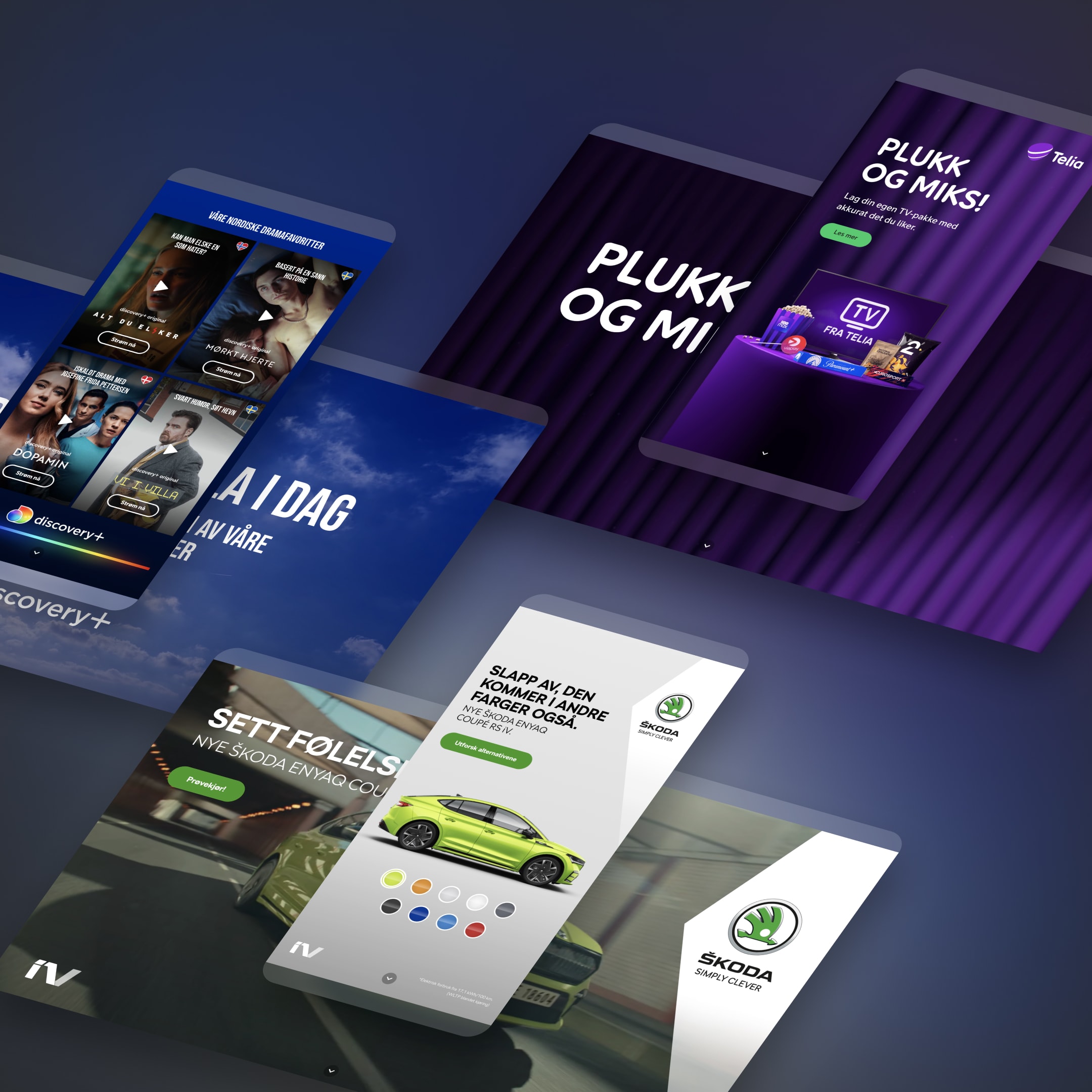 Who

knew

a

self-service

could

create

high

impact?
Madington Studio is a self-service with built-in streaming for producing high-impact creatives, with quality assured tags delivered in a standardized way. By using our integrations on your site, along with ads produced by your team in our self-service, you will get a shorter time-to-market – and you can keep a higher percentage of the revenue inhouse. A bonus: Your ad ops- and sales team will high-five you every time you pass by.