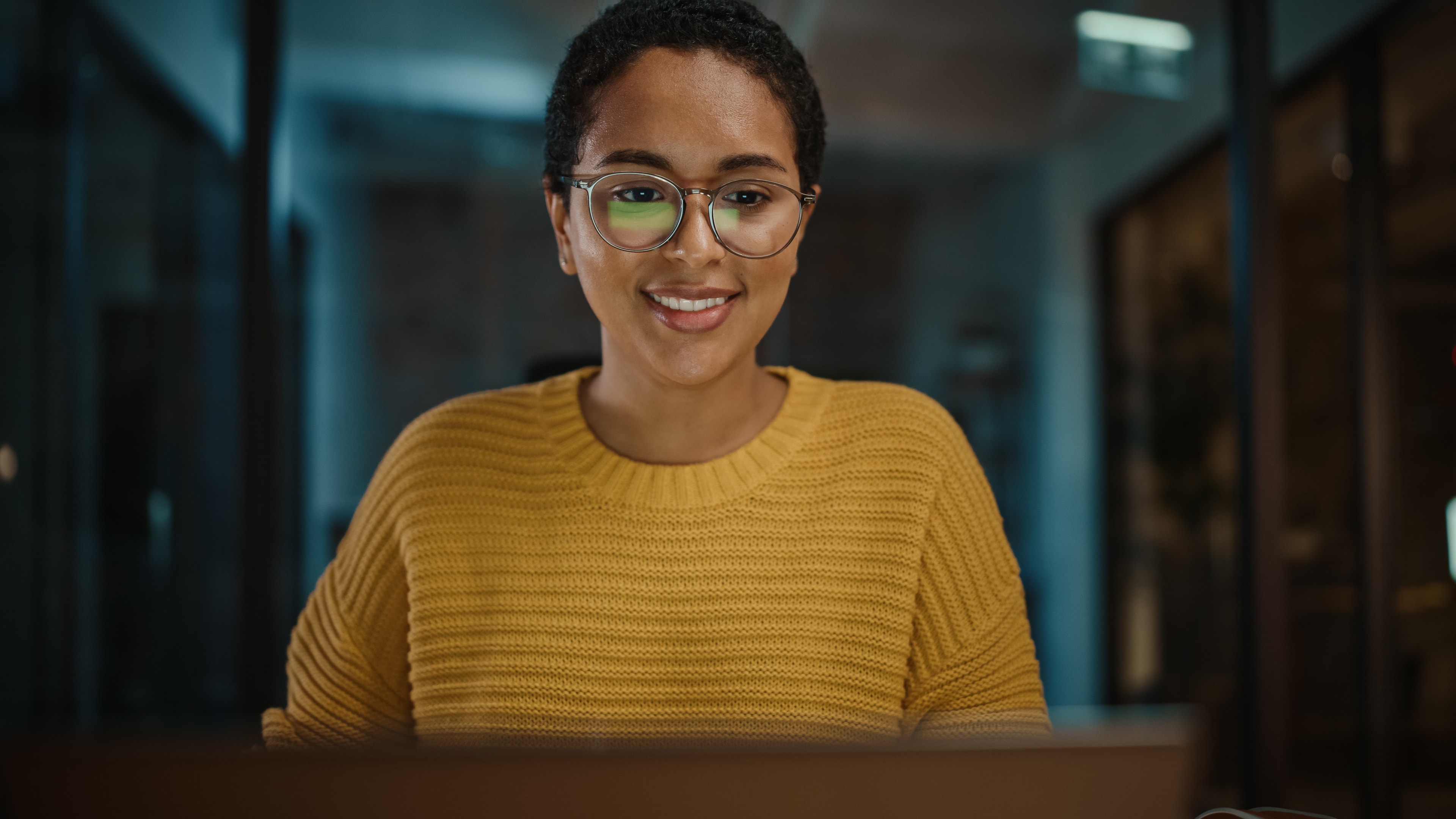 Smooth

ad

production?

Your

workflow

will

thank

you.
Ad production can be quite demanding due to all specifications, different platforms, channels, and possible targeting out there. How does high impact and zero hassle sound to you? We're rooting for time- and cost-efficient solutions. Are you in?
Self-service
Create streaming display ads – for free.
Produce your streaming display ads using Madington Studio – an easy-to-use self-service tool that lets you transform images or videos into responsive display ads in minutes. And yaas: No coding skills are needed.
Collaborate
Add on: Custom templates.
Want more features and more control? Set up time-efficient templates in Madington MESS. Use it for streaming display ads, DOOH, and more.
All inclusive
Save time with ad automation.
Want to spend your time creating strategies and media plans, not adapting tons of creative assets? It's easy to connect our AdTech platforms to your client's e-commerce stores or their product feed. Did we mention that using automation is both time- and cost efficient?
Get ready to level up your ad production. Smooth workflow is included.
Production partnership
In need of high impact ads, site takeover campaigns, smooth video editing or custom banners? Don't let technology hold you back! With our AdTech wizards by your side, grand experiences are coming your way.
AdTech wizards
Adform, Google, Sizmek or Delta? No problem! We are tech agnostics and we set up ad infrastructure connecting all systems. If a system lack functionality, no worries! We provide you with our own – or build a new solution.
Dynamic advertising
Let your ad formats allow ads that can change based on different user behavior, by combining data signals with manual input.
Effective distribution
No matter if you use our platforms MESS or Studio, or our custom productions, we will make sure that your ad tags will work in all browsers.
Built-in technology
We own and control both our own dynamic-, streaming- and our measuring technologies. That way, you can be very precise in what you wish for.
Unique ad creators
All brands are unique. So is your workflow. Using MESS, we can set up custom templates with endless functionalities. Your wish is our command.
DOOH & display
The difference between digital out of home and display ads is smaller than you might think. Especially when DOOH has opened up for programmatic and updated screens in real time. Use MESS to control your screens and messages on a nitty-gritty level.
Ad automation for SoMe
Do you have a dynamic take on social advertising, or seeking to be extra relevant to different audiences? Let us build your stack with video or animation, combined with dynamic content exported to videos – and/or display ads.
Madington MESS
Use a dynamic platform – for full ad control.
Who would think something called MESS would create full control? Our dynamic and agile platform Madington MESS was once born as a tool for previewing and simulating different scenarios when using datasignals, such as different audience and weather forecasts, that was mapped with different products, images and text. Now it is so much more. It is a complete ad server, with built in streaming connected to an authorized content delivery network. With MESS and our AdTech team by your side, we will make sure that your advertising production will run smoothly. Choose whether you want to work in an administrative environment or in an what-you-see-is-what-you-get mode.
Madington Studio
Get shorter time to market with our self-service.
Madington Studio is a fast and cost-efficient self-service tool for converting videos and graphical assets into streaming and responsive display ads. Did we mention it's both free and user friendly? Simply take your assets, pick a template, and generate the ad. The self-service also allows you to preview your assets in the user interface. Ready to control your costs, results, and deadlines?
Built-in fallback solution

Instant play and minimal load equals more views and a reduced carbon footprint

Programmatic and I/O
Madington Studio × Streamedby™
Better

viewability

– and

a

reduced

carbon

footprint.
Want to create your own streaming display ads in our easy-to-use self-service Madington Studio? Or let us add graphical or interactive layers on top as HTML. Our own streaming service Streamedby™ is certified for direct or programmatic ad purchases. Did you know that streaming ads get more impressions than non-streaming ads? They also benefit with a reduced carbon footprint since they don't consume more data than what is being consumed. Also, a fallback-solution is provided to create an energy-saving mode.
Smart-fit in Madington Studio
From

social

to

display

– in

no-time.
Do your clients produce a great amount of videos for social channels? Do you want to widen your distribution – without hassle? Choose any of our smart-fit templates and turn your videos into display ad in no-time. The video will always be played in its original ratio, and the rest of the ad container will be filled out with a blurred background. Enjoy!
Scale with brand safety
Get

your

own

streaming

machine.
Adapting and versioning a large number of video ads for your clients? Did you know that you can get a custom template in our platform Madington MESS, designed just for you? It makes it easy to add videos, images or graphical assets when creating your ads. Also, it's easy to update texts and create new ad sets in minutes. Want to step up your ad game even more? Add product feeds, data sources and connect it to your own platforms. And yes: We are agile and platform agnostics.