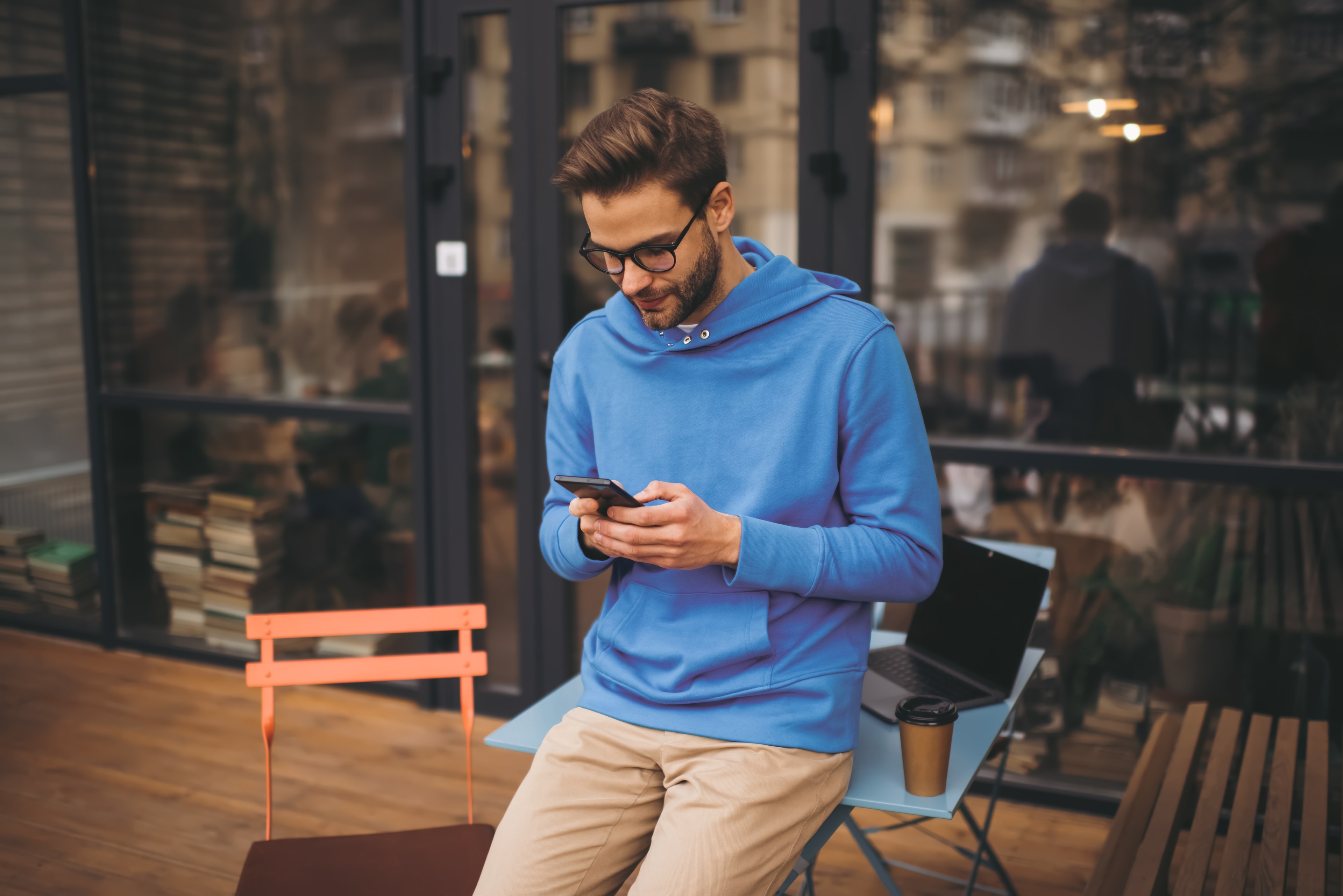 Premium

ads.

Faster,

and

more

cost-efficient.
Want to become more productive? We heard you the first time. Unlock your efficiency by creating your own display ads using our self-service tool Madington Studio. Or let our award-winning interaction designers do the work. Let's turn your creativity into code!
Self-service
Create your own display ads – for free.
Produce your own display ads using Madington Studio – an easy-to-use self-service tool that lets you transform images or videos into high-quality streaming display ads in minutes. And yaas: No coding skills are needed.
Collaborate
Add on: Templates and ad automation.
Want more features and more control? Set up time-efficient templates and create ad automation in Madington MESS. It's easy to connect it to your e-commerce store or your product feeds. The benefits? Saved time and full control – you can even update your display ads live.
All inclusive
Custom production: High-impact campaigns.
We also offer production of custom high-impact ads. Why not connecting your product range to the weather forecast? Or use geo targeting? If you can think it, we can produce it. 
Don't let technology hold you back.
Custom campaigns
Our AdTech team is up for any challenge. If you can think it, we can produce it. 
Dynamic advertising
Let your ads change based on different user behavior by combining data signals with manual input.
Production partner
Want to boost your productivity? Our AdTech team provides you with high-quality streaming, dynamic formats and reliable distribution.
AdTech partner
We connect your AdTech environment with desired advertising interfaces. Bonus: Saved costs and full control.
Digital craftsmen at your service
Need designers or developers to make your ads come to life? Let's turn those ideas into revenue!
Video production
Videos are here to stay. Need help putting all the pieces together? Supply us with your idea, or a storyboard and we'll make it happen. Ready? Action!
Streaming videos
Our own streaming technology makes sure that your videos always look their best. Video editing or text layers on top? Just drop us your assets and consider it done! We don't settle with less than perfect.
Turn social content into streaming ads
Using our self-service Madington Studio, you can turn your existing SoMe videos or images into streaming and responsive ads in no-time.
Madington MESS
Faster, more dynamic and data-driven? Yes, please!
How about turning your high-quality streaming content into high impact ads – in no-time? Madington MESS is our agile dynamic platform for display and digital out of home advertising. The tool allows you to create custom ad templates that save you both time and costs. Let's combine data signals and message mapping, shall we?
Madington Studio
Free self-service for display ads? Check.
Our self-service tool Madington Studio is free to use and allows you to produce or adapt your own video content for display advertising. It's easy to combine video and graphical overlays – and you'll have a perfect result in minutes. Besides getting a faster time-to-market, you'll cut costs. Ready, set, grow!
Power International
Meet

our

creative

partner.
For many years, we have helped the international electronics chain Power to develop an efficient ad set-up when handling their impressive product range. We have tamed their data signals, overseeing workflow balance, and looked into how to distribute their products to the end-users in the most efficient way, using our ad interfaces. We have produced:
Dynamic product- and price campaigns

Live shopping in display ad formats

Easy-to-update dynamic full-screen ads

Dynamic video ads for lifestyle and product communication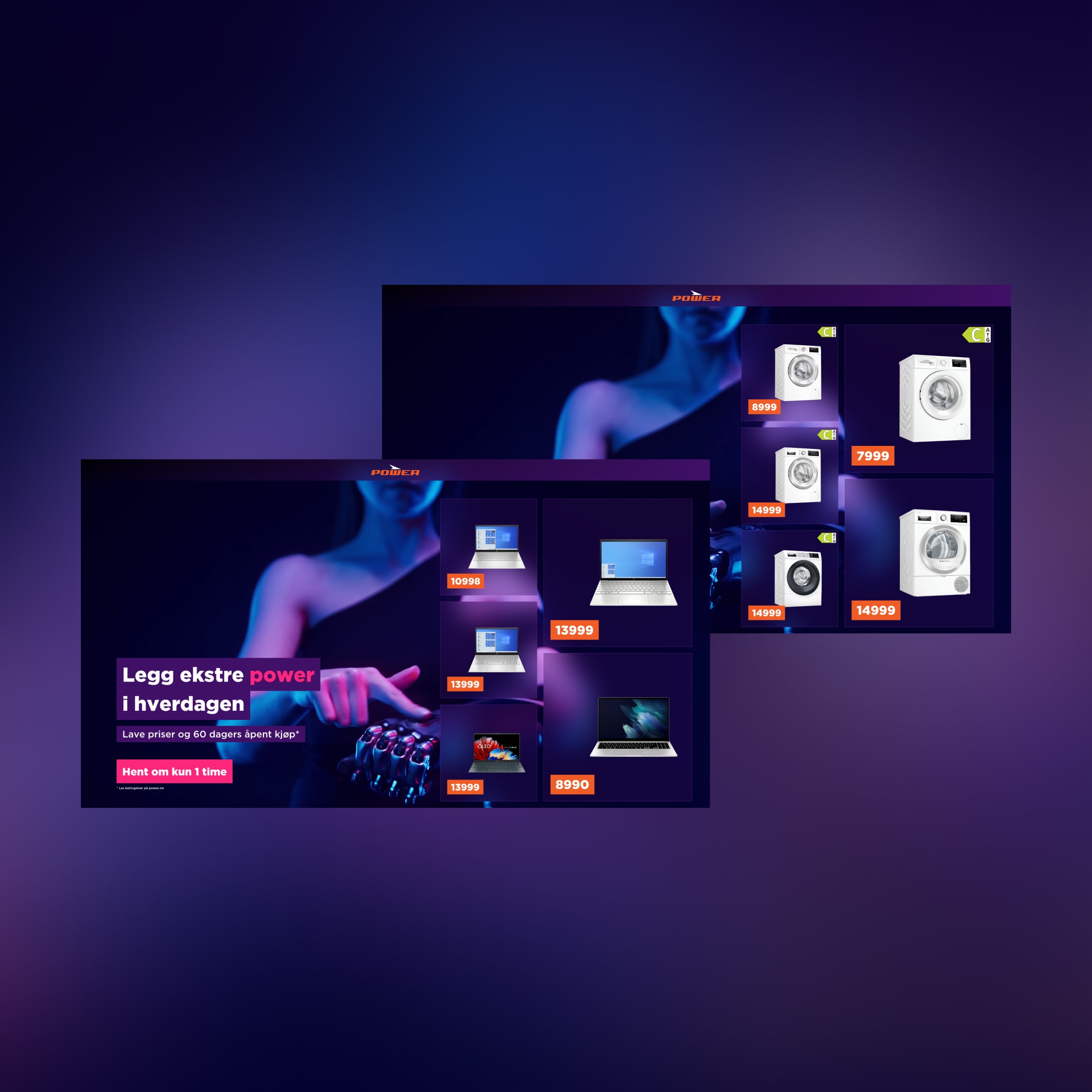 Jernia Norway
Multi-purpose

templates.
Jernia is a well-established retail chain with a strong e-commerce focus. We have helped them find balance when juggling a strong focus on product features, while also wanting to add a lifestyle focus. The solution is spelled Madington MESS – our intuitive ad platform where Jernia easily can update their ad assets with new products, images/videos and text in various ways. The result? A better experience for their customers.
Live updates

Easy ad versioning

Streaming video through Streamedby™

Programmatic and direct sales